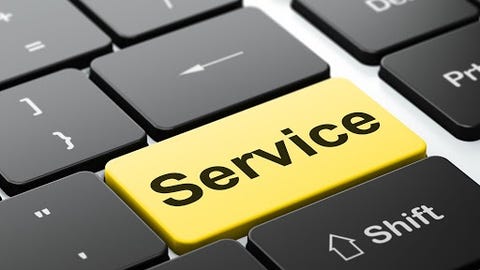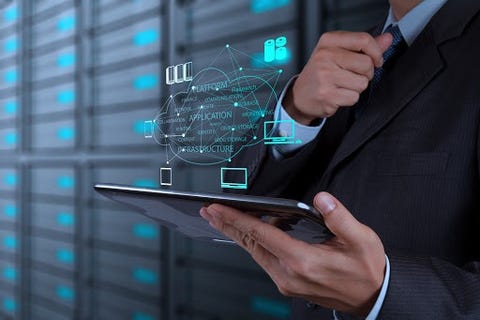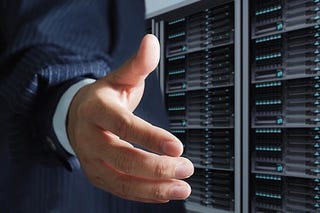 Our clients
IFB aims to meet your needs by understanding your priorities and placing them at the heart of your personal wealth management strategy. Our intention is to develop long-term partnerships with our clients based on mutual trust. At the forefront of that process you'll find our dedicated Relationship Managers representing your interests and aspirations and taking care of your wealth. Our clients include entrepreneurs, businessmen, companies and partnerships.
Your Dedicated Relationship Manager
A relationship built on trust, integrity and confidentiality based on Relationship Managers who identify themselves with your needs. With their long-term experience in the business, our Relationship Managers are able to translate your personal priorities into practical and feasible financial goals. They develop individual investment strategies to help you realize your goals. Their high quality personal service is backed up by the resources of IFB and its global partners.


Keeping your objectives in constant focus
The Relationship Manager's appreciation of your needs begins with an in-depth analysis of your present situation and your ongoing priorities. This analysis serves as the starting point from which we develop your personal wealth management strategy. Once this is implemented, constant monitoring allows us to make any adjustments to your portfolio indicated by changing market conditions, or by changes in your personal circumstances.
Our Services make us different
Investing
At IFB, investing is driven by your needs rather than by our products. Is your wealth highly liquid, overly concentrated, or is it tied up in one or more business or partnership? How is your wealth structured? Is the return generated by your portfolio appropriate for the level of risk you bear? What is your time horizon for achieving your investment goals? How directly do you want to be involved in managing your portfolio? Would you like to minimize taxes?
Once we know the answers to such questions, we help design an investment strategy tailored to your needs. If you have major philanthropic plans, for example, the assets you intend to donate should be managed with this need in mind. If your business requires you to put your own capital at risk, your portfolio should be structured accordingly. Your situation and your goals are unique; we believe your investments should be too.

Drawing on our own extensive research into long-term market trends, we will create an asset allocation framework that encompasses your financial assets: traditional, publicly traded fixed income and equity securities – your core portfolio – and to the extent appropriate, opportunistic investments, which capitalize on a particular market theme or investment expertise. After examining your needs, goals, and tolerance for risk, we can help you find the balance that is right for you.

As you prefer, we can manage your investments on a discretionary basis, advise you on investments you choose yourself, or connect you with leading third-party managers. Whatever course you choose, you will have access to institutional-quality investments that have been chosen or structured for private clients, selected by one of the world's premier investment organizations, and coordinated with your other assets to create a successful investment program.
Holding and Transferring
Having accumulated assets to benefit the people and organizations you care about puts you in an enviable, but challenging position. Various forces can deprive you and your family of the full value of your wealth. Taxes erode assets, and inflation reduces their purchasing power. Control and ownership issues can threaten the continuity of your business and your legacy. Proper planning can help you to overcome these challenges. While preparing for the final transfer of your assets is vital, we believe sound wealth planning strategies should help preserve and even grow your wealth during your lifetime and allow you to keep enjoying it along the way. By addressing the ownership, location, and structure of your assets with regard to both the future and the present, we will work with you and your advisors at every point in your financial life cycle.
Leveraging
Whether you want to purchase a yacht or jet, help a family member launch an entrepreneurial venture or monetize your illiquid assets, credit can be one of your most effective financial tools.

When deciding how to raise needed capital, you often face a choice between liquidating invested assets and using leverage. We can help you compare the costs and risks associated with both alternatives, taking into account interest expense, transaction costs, capital gains tax exposure, and the potential investment return that you may forego. Whatever your purpose, we can provide advice in the context of your overall objectives and wealth plan, and we can customize a solution with an optimal debt structure.

IFB is a known provider of credit to private clients. We can lend against almost any type of asset, including art, real estate, aircraft, restricted stock, concentrated stock positions, and certain stock options. If you face an unusual or complex situation, a cross-border transaction, a challenging legal or tax structure, a liquidity need at a closely held company, we have the expertise and global presence to address it.
Organizing and Simplifying
The time and attention required to manage complex finances effectively can be overwhelming. Investment programs have to be planned and implemented. Financial information needs to be collected, taxes paid, legal entities structured. Changes in your circumstances, especially business transitions, can further complicate matters. Whether it is day-to-day financial management or serving the needs of a large, multi-generational family, many wealthy individuals may not have the time, interest, or expertise to take on these tasks
Specialized Advisory

Should your art collection stay in the family or become part of a community's cultural heritage? What steps can you take - before, during, and after the sale - to receive the best return on your business asset? How do you ensure that family members will be adequately provided for if the unexpected should occur? What do you hope to achieve through your philanthropic efforts? Wealthy individuals and their families often face such difficult issues. At IFB, we recognize that many of our clients also need specialized advisory services to help maximize the value of their wealth and realize their vision of success.

From art, to philanthropy, to mergers and acquisitions, dedicated professionals at IFB provide expertise in meeting the needs of our clients. As with everything we do, we integrate our specialized advisory services into your overall wealth management plan to include your investment, estate planning, and financing objectives. We work with you and your advisors to find the best way to leverage our capabilities for the benefit of you and your family
Portfolio Management

By earning the trust and respect of our investors, we are among the leaders in all our key markets. For this success, we rely on our ability to offer expertise through our proven, team-based investment processes in every asset class, from alternative investments to equities to fixed income. When clients invest with us, they are putting their money in a name they trust, one that strives to deliver excellent investment management and the highest quality of service. Leaving management decisions to us does not mean that you stay out of touch, however. Your private banker at IFB will send you regular reports on your portfolio's performance. You will also be able to discuss at short notice any changes in your circumstances that may influence investment decisions. Your portfolio management will be in good hands. Not only does IFB have an experienced team of in–house investment professionals, it also takes advantage of a global network of investment strategists and asset managers.
Mergers and Acquisitions

We are a globalist mergers and acquisitions adviser. The firm provides comprehensive advice to clients on a range of strategic transactions, including mergers, acquisitions, asset purchases and dispositions, restructurings and reorganizations. Through its global network, the firm serves clients throughout the world and international clients seeking to invest.

Working closely with clients and our global industry specialists, our experienced M&A team provides in-depth understanding of the marketplace in which clients operate and extensive experience in identifying strategic opportunities
Corporate Finance

At the heart of our corporate finance expertise is the integrated approach that we take to understanding our clients' issues. Our team is based on industry/sector groupings and is supported by our M&A and capital markets teams. We play an important role as part of the boardroom advisory team on all matters affecting the company's development and growth. Specifically, we seek to establish a long-term advisory relationships with clients, advising on any planned strategic moves such as mergers, acquisitions and disposals and developing and executing an appropriate financial solution. Our financial advisory activities include advice on equity issuance, balance sheet restructuring, returns of capital and valuations.

We act as the interface between the client company, the relevant Exchange and the investment community, ensuring that each understands the motivating forces of the other. In this role we draft and review public announcements, create investor relations programs and give ad hoc advice in respect of contentious investor issues.
Equity Capital Markets

As a distributor that specializes in the international distribution of equity to institutional investors on a pan European and global basis, we work in close conjunction with our corporate finance teams, we advise our corporate clients on the structure, size, timing and pricing of any capital raising, including:
Initial Public Offerings; Primary issues for listed companies; Rights issues; Placing and Open Offers; Vendor Placements; Cash Placements; Secondary transactions for listed companies; Accelerated Book Build Offerings; and Block Trades
Debt Capital Markets

We are widely recognized for our exact debt advisory, ability to raise capital, and risk management, combining superior origination strength and structuring expertise with exceptional distribution capability. Our reputation is based first and foremost upon sound advice, supported by our broad product expertise and underwriting capabilities (be they high-grade or high-yield). The firm's broad ranging debt capabilities include:
International Capital Markets
Internationally, we are active in the distribution of equity issues on behalf of international companies. We distribute equities globally, acting in a range of capacities from global coordinator to co-lead manager. We are recognized for our consistent performance in all issues, our ability to work with other houses and for the aftermarket service we provide to both issuers and investors.
In our office we have dedicated capital market teams searching for opportunities to work jointly on specific projects in the best interests of our clients..
Equities

The Equities business forms a key part of the Investment Banking division. Our analysts cover the major stocks in all areas of specialization. Our research and execution skills are highly valued by many of the world's largest institutional investors.

Equities Research
Our approach to equity research is based on an independent judgment and impartial advice. Our teams of professional analysts are based in the main financial centers, with the abilities to research companies and economies in Europe, USA and Asia-Pacific.
We provide for a greater variety of institutional clients based in Europe, the United States and Asia. The firm is a participant in block trades, carrying out a large percentage of the bought deals by value over the last years. Separate teams are dedicated to the debt and equity-linked secondary markets.
Placements & Asset Management
Private Placement

A private placement is a direct offering of securities to a limited number of sophisticated institutional investors. Investors in privately placed securities include insurance companies, pension funds, mezzanine funds, equity funds and trusts. Securities issued as private placements are exempt from public registration under the Securities Act of 1933. The private capital markets offer issuers a wide variety of long-term capital ranging from senior secured notes to mezzanine financing to preferred and common equity. Each specific financing can be tailored to an issuer's specific needs. IFB Capital Markets can give clients access to the private placement market to arrange the following types of capital:
Fixed Income Placements
Fixed Income Placements include placement of Senior Secured Notes, Senior Unsecured Notes, Straight Coupon Subordinated Notes and Dividend-only Preferred Stock. Characteristics include final maturities between 3 and 30 years, fixed rates, flexible covenant structures, highly confidential transactions and low issuance costs. IFB Capital Markets is a significant participant in the top 15 placement agents in the traditional fixed income private placement market. Our experienced transaction team manages all phases of an issuer's transaction from origination to funding. IFB's placement team has demonstrated to a wide variety of first-time as well as repeat issuers that we add significant value in both complex and more traditional transactions.
Mezzanine & Private Equity Capabilities
Mezzanine and Private Equity Placements include Subordinated Notes with Warrants, Convertible Subordinated Notes, and Preferred Stock with Warrants, Convertible Preferred Stock and Common Equity. Characteristics include terms that are customized to business plans and projected cash flow, highly confidential execution and long-term, patient investors. Funds provide financial and operating flexibility and are available for growth, mergers & acquisitions, and recapitalizations.

IFB Capital Markets Mezzanine and Private Equity Placements Group is unique among within our industry as we are one of the few financial institutions offering services dedicated solely to the structuring and placement of mezzanine and equity. We have raised junior capital in a variety of industries for companies at virtually every stage of the corporate life cycle. Our distribution network is extensive, representing thousands of investors ranging from angel investors to venture capitalists