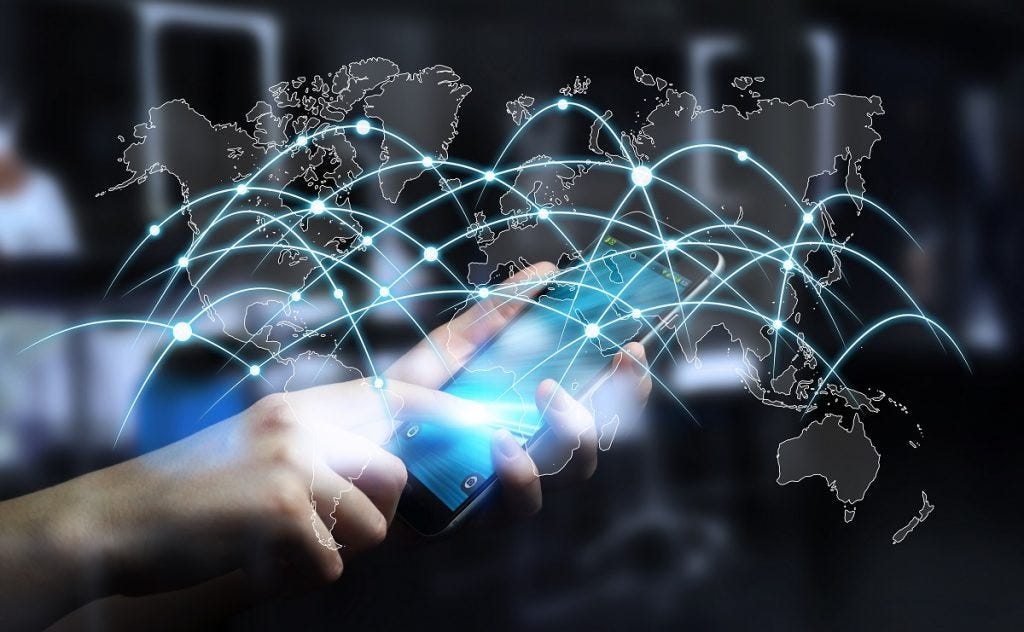 Central Bank Transfers and Clearing
Content from Youtube can't be displayed due to your current cookie settings. To show this content, please click "Consent & Show" to confirm that necessary data will be transferred to Youtube to enable this service. Further information can be found in our Privacy Policy. Changed your mind? You can revoke your consent at any time via your cookie settings.
Consent & Show
For further information on SSP, ICM, ECONS click here
or
ECONS Enhanced Contingency Solution
as well as
Content from Youtube can't be displayed due to your current cookie settings. To show this content, please click "Consent & Show" to confirm that necessary data will be transferred to Youtube to enable this service. Further information can be found in our Privacy Policy. Changed your mind? You can revoke your consent at any time via your cookie settings.
Consent & Show
Target2-Securities
When investors buy and sell securities the security and payment need to change hands – a process called securities settlement. TARGET2-Securities, or T2S, is a safe platform where the exchange can happen simultaneously, i.e. where delivery versus payment is possible.

To understand how T2S works, please, see the video, for the manual here


RTGS Systems
The term real-time gross settlement (RTGS) refers to a funds transfer system that allows for the instantaneous transfer of money and/or securities. RTGS is the continuous process of settling payments on an individual order basis without netting debits with credits across the books of a central bank. Once completed, real-time gross settlement payments are final and irrevocable. In most countries, the systems are managed and run by their central banks.


Other real-time gross settlement (RTGS) Systems like Fedwire, Sorbnet2, etc.:

RTGS systems:
Angola | SPTR (Portuguese: Sistema de pagamentos em tempo real; Real-time Payment System)
Argentina | MEP (Spanish: Medio electrónico de pagos; Electronic Means of Payment)
Azerbaijan | AZIPS (Azerbaijan Interbank Payment System)
Australia | RITS (Reserve Bank Information and Transfer System)
Bahrain | RTGS[10] (Real Time Gross Settlement System)
Bangladesh | RTGS (Bangladesh Bank Payment Service Division)
Barbados | Central Bank Real Time Gross Settlement System (CBRTGS)
Bosnia and Herzegovina | RTGS
Belarus | BISS (Belarus Interbank Settlement System)
Bulgaria | RINGS (Real-time Interbank Gross Settlement)
Brazil | STR (Portuguese: Sistema de Transferência de Reservas; Reserves Transfer System)
Canada | The Canadian Large Value Transfer System does not settle in gross, nor does in settle in real-time: it nets payments against each other for later settlement
China | China National Advanced Payment System (CNAPS) (also called Super Online Banking System)
Chile | LBTR/CAS (Spanish: Liquidación Bruta en Tiempo Real; Real-time Gross Settlement)
Croatia | HSVP (Croatian: Hrvatski sustav velikih plaćanja; Croatian Large Payment System)
Czech Republic | CERTIS (Czech Express Real Time Interbank Gross Settlement System)
Denmark | KRONOS
Dominican Republic | LBTR (Spanish: Liquidación Bruta en Tiempo Real; Gross Settlement in Real Time)[15]
Egypt | RTGS
Eurozone | TARGET2
Fiji | FIJICLEAR
Hong Kong | Clearing House Automated Transfer System (CHATS)
Hungary | VIBER (Hungarian: Valós Idejű Bruttó Elszámolási Rendszer; Real-time Gross Settlement System)
Georgia | GPSS (Georgian Payment and Securities System)
India | RTGS
Indonesia | Sistem Bank Indonesia Real Time Gross Settlement (BI-RTGS)
Iran | SATNA (سامانه تسویه ناخالص آنی, Real-Time Gross Settlement System)
Iraq | RTGS (Real Time Gross Settlement System)
Israel | Zahav (Hebrew: זה"ב זיכויים והעברות בזמן אמת; Zahav Real-time Credits and Transfers)[21]
Japan | BOJ-NET (Bank of Japan Financial Network System)
Jordan | RTGS-J
Kenya | Kenya Electronic Payment and Settlement System (KEPSS)
Korea | BOK-WIRE+ (The Bank of Korea Financial Wire Network, 한은금융망)
Kuwait | KASSIP (Kuwait's Automated Settlement System for Inter-Participant Payments)
Lebanon | BDL-RTGS (Banque Du Liban – Real Time Gross Settlement)
Macedonia | MIPS (Macedonian Interbank Payment System)
Macao | RTGS
Malawi | MITASS (Malawi Interbank Settlement System)
Malaysia | RENTAS (Real Time Electronic Transfer of Funds and Securities)
Mauritius | Mauritius Automated Clearing and Settlement System (MACSS)
Mexico | SPEI (Spanish: Sistema de Pagos Electrónicos Interbancarios; Interbank Electronic Payment System)
Morocco | SRBM (Système de règlement brut du Maroc; Moroccan Gross Settlement System)
Namibia | NISS (Namibia Interbank Settlement System)
New Zealand | ESAS (Exchange Settlement Account System)
Nigeria | CIFTS (CBN Inter-Bank Funds Transfer System)
Pakistan | RTGS (Real Time Gross Settlement System)
Paraguay | LBTR (Spanish: Liquidación Bruta en Tiempo Real; Gross Settlement in Real Time)
Peru | LBTR (Spanish: Liquidación Bruta en Tiempo Real; Gross Settlement in Real Time)
Philippines | PhilPaSS
Poland | SORBNET and SORBNET2
Qatar | Qatar Payment System (QPS)
Russia | BESP System (Banking Electronic Speed Payment System)
Romania | ReGIS
Saudi Arabia | Saudi Arabian Riyal Interbank Express (SARIE)
Singapore | MEPS+ (MAS Electronic Payment System Plus)
South Africa | SAMOS (The South African Multiple Option Settlement)
Sri Lanka | LankaSettle (RTGS/SSSS)
Sweden | RIX (Swedish: Riksbankens system för överföring av kontoförda pengar)
Switzerland | SIC (Swiss Interbank Clearing)
Taiwan | CIFS (CBC Interbank Funds Transfer System)
Tanzania | Tanzania Interbank Settlement (TIS)
Thailand | BAHTNET (Bank of Thailand Automated High Value Transfer Network)
Turkey | EFT (Electronic Fund Transfer)
Ukraine | SEP (System of Electronic Payments of the National Bank of Ukraine)
United Kingdom | CHAPS (Clearing House Automated Payment System)
United States | Fedwire
Uganda | Uganda National Interbank Settlement (UNIS)
Zambia | Zambian Interbank Payment and Settlement System (ZIPSS)
Zimbabwe | Zimbabwe Electronic Transfer and Settlement System (ZETSS)
UAE | UAE Funds Transfer System (UAEFTS)
CHIPS
CHIPS from The Clearing House is the largest private sector USD clearing system in the world, clearing and settling $1.8 trillion in domestic and international payments per day.
CHIPS provides fast and final payments and the most efficient liquidity savings mechanism available today. Its patented algorithm matches and nets payments resulting in an extremely efficient clearing process.
This large value payment system has approximately 50 direct participants and is the private-sector counterpart to Fedwire.